Wellness massages – for women in Berlin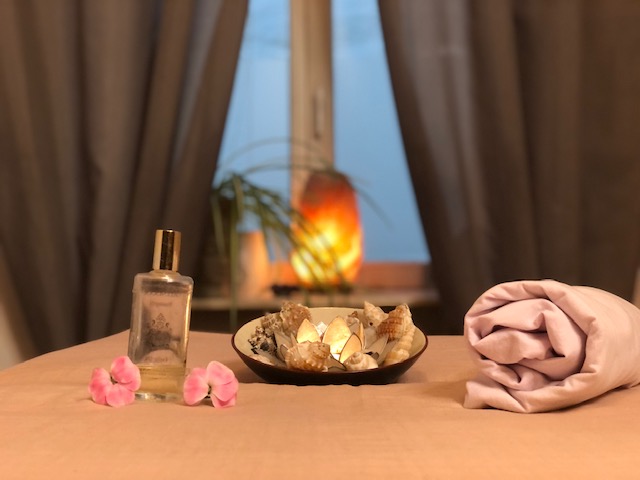 My massages are deep letting go & soul nourishment for your
body awareness
We start talking together to find out what is happening on a physical and emotional being.
I massage the entire body holistically and pay particular attention to the areas of the body that have been discussed.
The focus of my massages is deep relaxation. It is important to me that the women who come to me experience security and a feeling of being held, which is why I consciously pay attention to the interaction of breathing.
Wellness massages have a regulating effect on the nervous system. (Vagus nerve)
The massage table is pleasantly preheated in autumn/winter.
For the massages I use warm auyvedic sesame oil or almond oil.
I am specialised in women and their transitions in life, in order to accompany the special hormonal time in a healing way.
Desire to have children
Postpartum
Being a mum / stressful times
Menopause
Many women around birth and mothers think long and hard about treating themselves to a wellness massage – be loving with yourself and let yourself be pampered – you more than deserve it.
Here you can easily choose the date that suits you best – now.

All massages are available as gift vouchers.