1:1 HypnoBirthing
HypnoBirthing one-on-one sessions in Berlin in English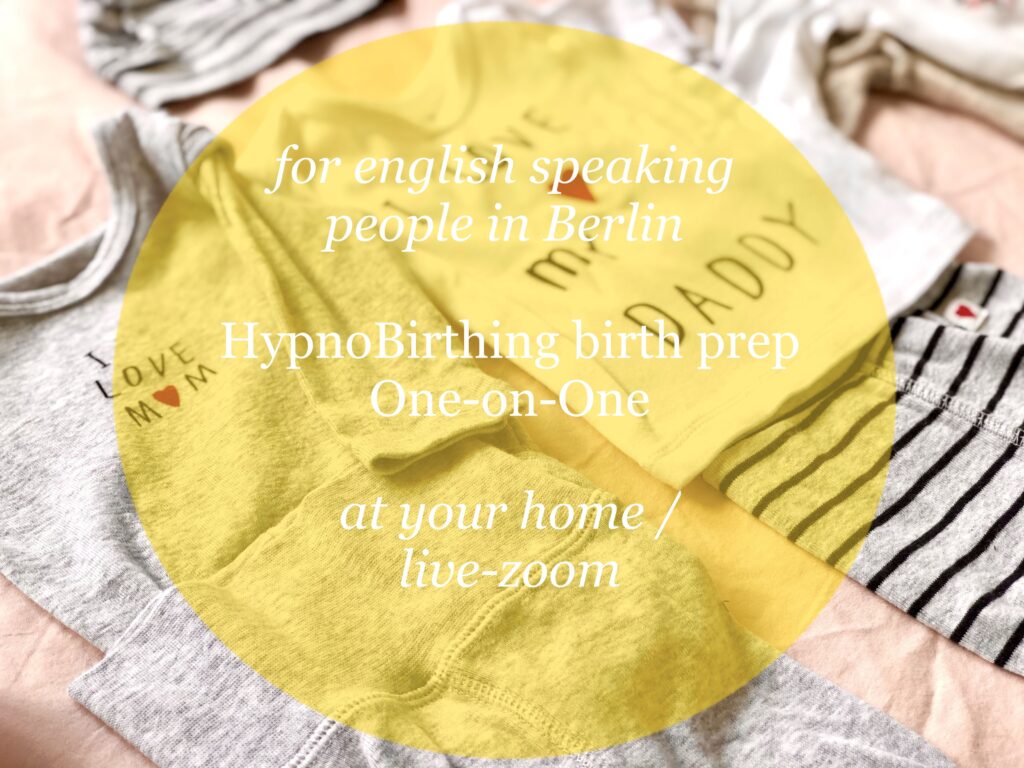 HypnoBirthing birth prep in a one-on-one version in English language for people in Berlin
The appointments are adjusted individually.
Appointments are often in the morning, sometimes in the evening or a mix of both of them.
The interval between the appointments is also variable.
You decide whether the pregnent woman does the HypnoBirthing course alone, you together as a couple or whether the man is there with you from time to time.
Ultimately I strengthen the birth situation in such a way that it is consistent with the pregnent woman in Berlin and her life situation.
I will come at your home.
By arrangement we can use my practice rooms.
Your apartment has the advantage that we can try out suitable birth positions.
The course content is identical with the HypnoBirthing group class additionally HypnoBirthing one-one-one session is more focused.
HypnoBirthing one-one-one session / privat course in Berlin
12 hours / 960 € + 19 % MwSt
4 appointments / 4 x 3 hours HypnoBirthing -birth prep / appointment by arrangement / at your home or in my practice rooms + handouts + guided meditations
request here