HypnoBirthing group classes
HypnoBirthing  Berlin –  English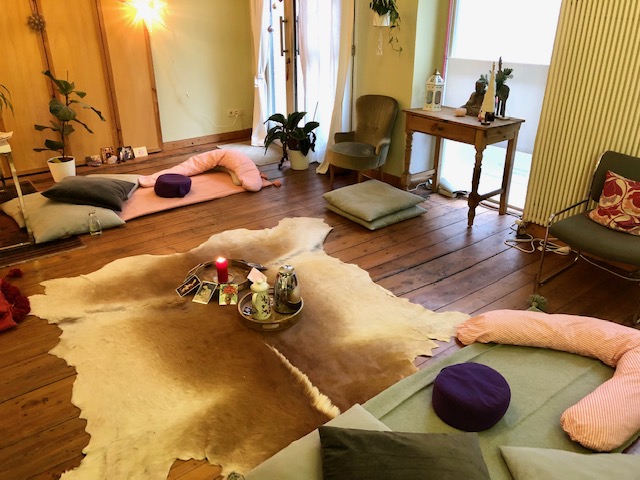 Know how to use your breathing power
In HypnoBirthing birth preparation it is important to me that we come together in small groups.
A birth is an intimate act and the birth preparation should be that too.
Questions can be asked in a familiar atmosphere. There are no dumb questions!
I have structured my HypnoBirthing courses through my many years of experience in such a way that there are significantly more practical exercises than are provided in the conventional HypnoBirthing variant.
You will know birth stages and what to do.
At each course meeting there will be theory & practice, as well as practice exercises to do at home.
In the couples course you will discover your personal way of sensitive communication for the birth, strengthen your teamwork skills and learn relaxation – breathing – and massage techniques.
HypnoBirthing in my rooms 
12 Hours / 4 appointments  each 3 hours + handouts +  Audiomeditationen
early bird / 21. before first appointment  / 399 € + 19 % MwSt
slow bird / 20 – 0 before first appointment / 440 € + 19% MwSt
March 2023

thursday 9:30 a.m. – 12:30 a.m.
30.3. + 6.4.+13.4.+20.4. 2023
registration
May 2023
monday 9:30 a.m. – 12:30 a.m.
8.5. + 15.5. + 22.5. + 5.6.2023
registration